We are delighted to announce that EQIX is an official sponsor of this Rollerblading Competition performed in Mallorca, Spain. We will keep you updatet.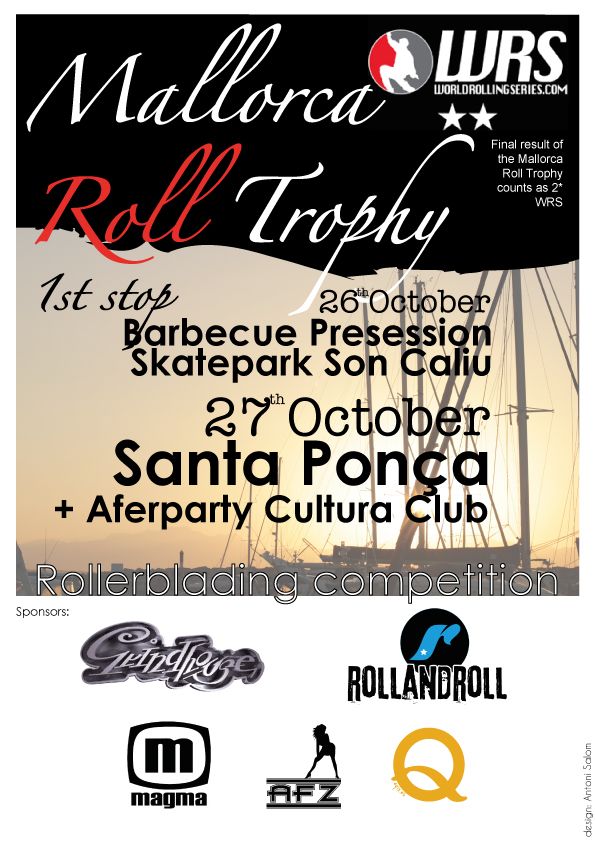 Mallorca Roll Trophy was born from an idea almost 6 years ago when it was called The League of the Extraordinary Rollers which last 2 years. Now after a while without organizing anything i retaken the initiative due the growing of the local scene at out island. The Mallorca Roll Trophy is not focused like a competition it's more organizing session to blade together and enjoy incredible tricks landed during this "Tour".
You can find more information on the event website: mallorcaroll.com
Love, eqix.